The Pelagie Islands, Lampedusa and Linosa
The Protected Marine Area of the Pelagie includes the islands of Lampedusa, with the Isola dei Conigli, Linosa, and Lampione , in the province of Agrigento.
It therefore fits into an environmental context of absolute importance, already under the watchful eye of the international scientific community for years.
Isola di Lampedusa
It owes part of its value to its relative isolation, to the distance from the Sicilian coast and to the meeting of Atlantic and Mediterranean currents: this is the cause of biodiversity and the presence of numerous endemics, that is, of species typical of the place and not found elsewhere.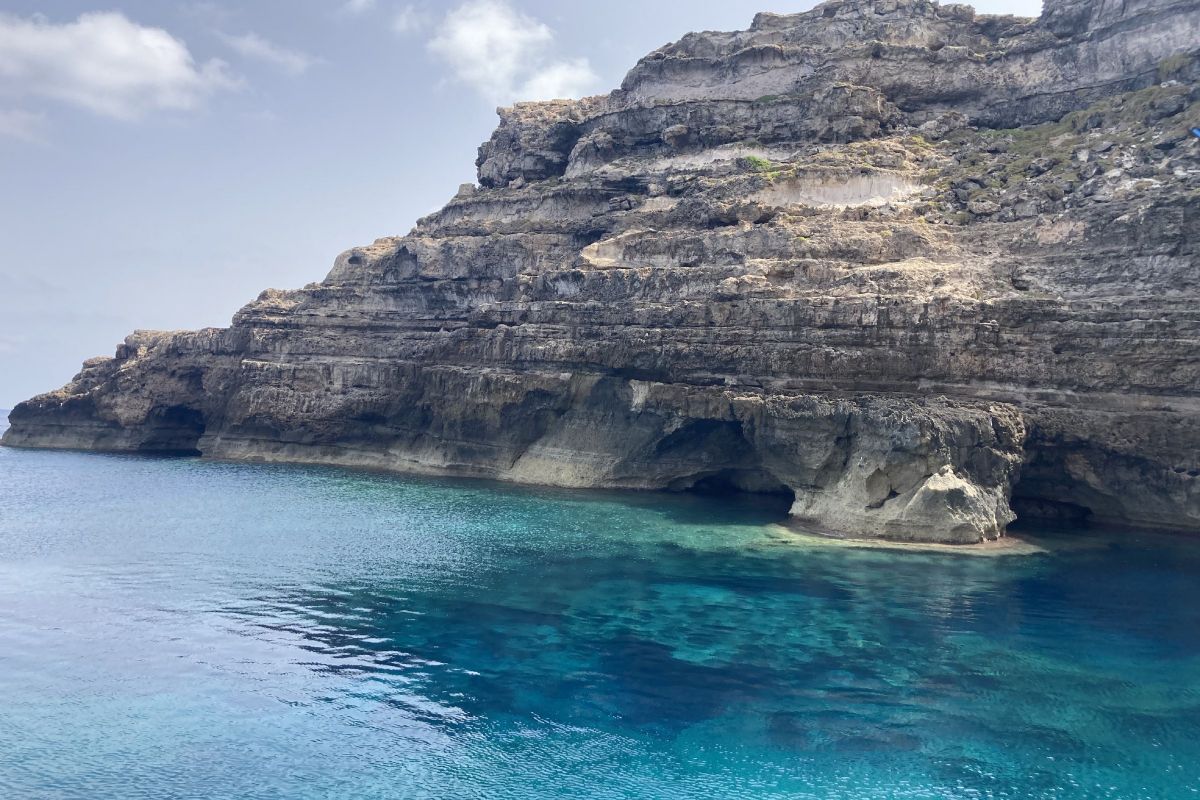 The rocky seabed is an ideal shelter for damsels with red-orange-green flanks, scorpion fish, blennies, starfish, saleps, garfish, octopuses, sea cucumbers, sponges. In the uncontaminated waters Posidonia dominates unchallenged.
The best way to discover this marine protected area is certainly with the local diving centers : with cylinders, masks and fins we will discover depths rich in corals, sponges, madrepores, parrot fish and lobsters .
Thanks to the exceptional clarity of the waters, practicing scuba diving or snorkeling activities becomes truly enjoyable.
Isola di Linosa
Further along the coast, between shoals of oceanic Posidonia and sandy coves live shoals of salps. The rocky stretch is the kingdom of wrasse such as viriole and thrushes, white bream, sea bream, and occhiate. Equally common are large fish such as groupers , holm oaks, amberjacks and burrow fish such as moray eels and conger eels .