The Parks of Sicily ...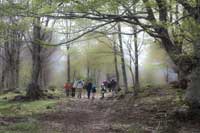 Protected natural areas of Sicily, including four regional parks that cover an area of 185,824 hectares, representing 7.2% of the territory of the region, and 76 regional nature reserves, for a total area of 85,181 hectares, representing 3.3% of surface region.

The protection of areas of environmental value and competence of the Region, so no island state parks and nature reserves.

Madonie Park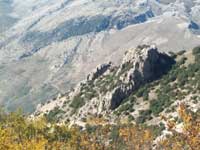 The mountain system Madonie (Madona), name disclosed in the sixteenth century and, in all probability, referring to the "high places of the mountain" of Pliny - occupies a large area of north-central part of the Apennine Mountains of Central Sicilia.Propaggine Sicilian that develops from the western end of Cape San Vito to the east of Peloritani, the complex madonita includes the highest peaks on the island, exception of Etna, some of which, as Pizzo Carbonara, Pizzo Antenna great, Monte San Salvatore, approaching the 2,000 meters in height.

Nebrodi Park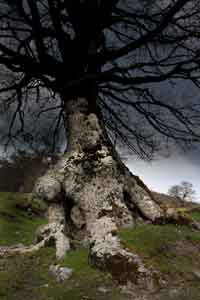 I Nebrodi, along with Madonie Peloritani west and east, are the Sicilian Apennines. They looked out to the north, directly on the Tyrrhenian Sea, while their southern boundary is marked by, in particular from the Alcantara River and from the course of Simeto.
Notable is the altimetric altimetry, which a few dozen meters above sea level reaches its maximum altitude of 1847 meters of Monte Soro other reliefs are the Serra del Re, Pizzo Fau and Serra Pignataro.

Etna Park
The first time you thought the establishment of a Park of Etna, it was around the sixties, when he began to assert itself among fans Muntagna, the need to protect nature from the mass tourism invasion led by the spread of means personal transportation.
In the summit area of the volcano there is no type of vegetation as on recent lavas no seed can germinate. Going around 2400 meters meet the Saponaria (Saponaria sicula), the Astragalus siculus and some moss and lichen.

Park Alcantara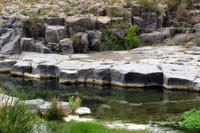 The Alcantara River Park is a regional park of Sicily which was established in 2001 in place of the existing reserve and includes that part of the provinces of Messina and Catania, which forms the river basin of the river Alcantara, and is located in the north Etna, in order to protect and promote the natural system in place.
The headquarters of the park is located in Francavilla di Sicilia, in the structure built in the nineties for accommodate a nursery and never used.
Visit the park of the Alcantara ...
The content of the page is automatically translated.
Rate: 0.0 | Comments (0) | Write Comment