Nebrodi Park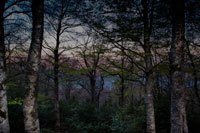 I Nebrodi, along with Madonie Peloritani west and east, are the Sicilian Apennines. They looked out to the north, directly on the Tyrrhenian Sea, while their southern boundary is marked by, in particular from the Alcantara River and from the course of Simeto.
Remarkable is the altimetric altimetry, which a few tens of meters above sea level reaches the maximum altitude of 1847 meters of Monte Soro other reliefs are the Serra King, Pizzo Fau and Serra Pignataro.
The main elements that most strongly characterize the natural landscape Nebrodi are the asymmetry of the various fronts, the diversity of models of the reliefs, the rich vegetation and wetlands.
Essential trait of developments orographic is gentle terrain, due to the presence of extensive beds of clay and sandstone rocks: the peaks, which rise with Monte Soro share Maximum altitude 1847, have rounded hips and opens in wide valleys crossed by numerous rivers that flow into the Tyrrhenian Sea. However, where limestones predominate, the landscape takes on aspects of dolomite with irregular shapes and rough profiles and crack. This is the case of Monte San Fratello, and especially the Rocche del Crasto.
Typical products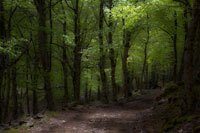 The ancient civilization of peasants and shepherds nebroidei is reflected in numerous productions craft. Embroidered tablecloths and handmade linens, baskets and baskets of rushes or reeds, objects made of wood or agricultural use Ferla, processing of stone and wrought iron creations, with antique frames, mats and carpets of colored (pizza), production of fine ceramics are tangible signs dell'operositÓ and imagination of the people of Nebrodi.
I food products find their highest expression in those products: the sweet or spicy Canestrato, the tasty cheese, the ricotta and the delicate scent provola are, even today, processed by the expert hands of pastors. Famous are also obtained with cold cuts of beef and pork Nebrodi black, are valuable as products of olive oil, honey, walnuts, pistachios and berries, tasty canned tomatoes, mushrooms and eggplant; much appreciated i desserts (marzipan, gossip, twigs, Crispell, fried milk, Giammello, almond paste). The cuisine is simple and essential and reserves traditional flavors (handmade pasta, barbecued mutton, roasted kid) to be enjoyed even in typical local restaurant (Barracca).
How to get there?
From the north along the highway A20 Messina-Palermo from which to branch off several major roads such as the SS116 from Capo d'Orlando in Randazzo, SS 289 from Sant'Agata di Militello to Caesar, and the SS117 from Santo Stefano di Camastra in Nicosia, as well as various provincial and municipal roads. The park is open all year round with the common precautions during periods of snow cover.
The content of the page is automatically translated.
Rate: 0.0 | Comments (0) | Write Comment